The Butler is a bullish trend reversal off a 9ema rejection and should signal support of the 9ema and move for a leg higher. This setup provides a support zone below entry that acts as a stop and invalidates the trade. A bullish reversal with support provides a solid Risk:Reward ratio(R:R) on these setups. Typically traded on the 5-minute chart, The Butler is also valid on other timeframes.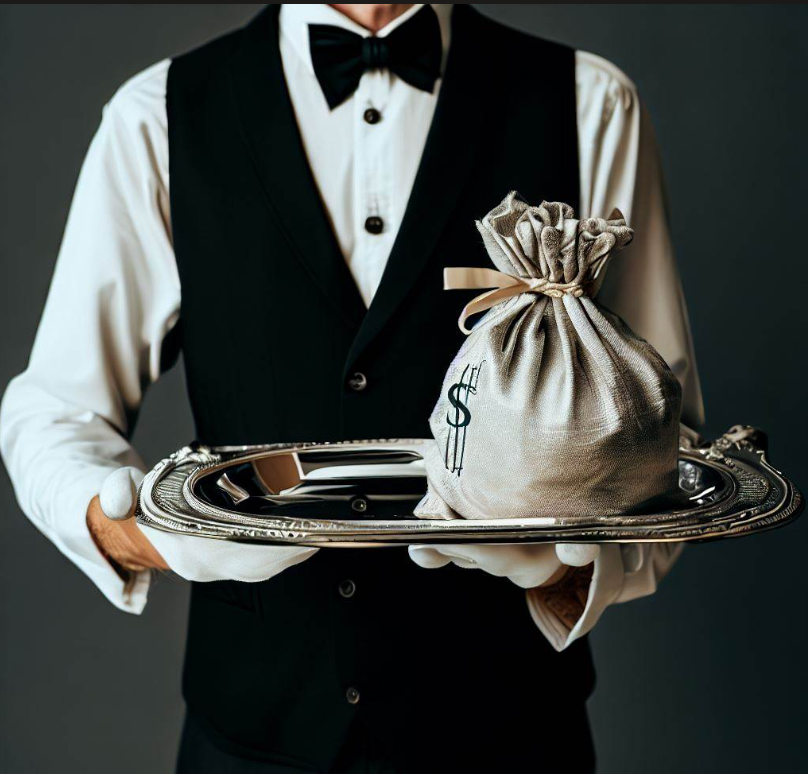 The Setup
The Butler starts with the 9ema flipping or holding as resistance.
Once the 9ema is established resistance, look for a strong rejection off the 9, to the downside.

Increasing volume is a plus, and adds to conviction, but not required.

A bullish reversal pattern at lows.

Hammer, doji, tweezer, abandon baby, engulfing, etc. are all acceptable patterns

Retest and reclaim of the 9ema.

Commonly followed by a small move higher

Retest and hold of the 9ema.

The retest and hold should form/hold a Support Zone below.

Entry on the 2nd retest and hold of the 9ema.

Stop can be set at low of the mover or the bottom of the 1st 9ema retest. A close at/below those levels invalidates the 9ema retest and the trade.
Example 1 - AMD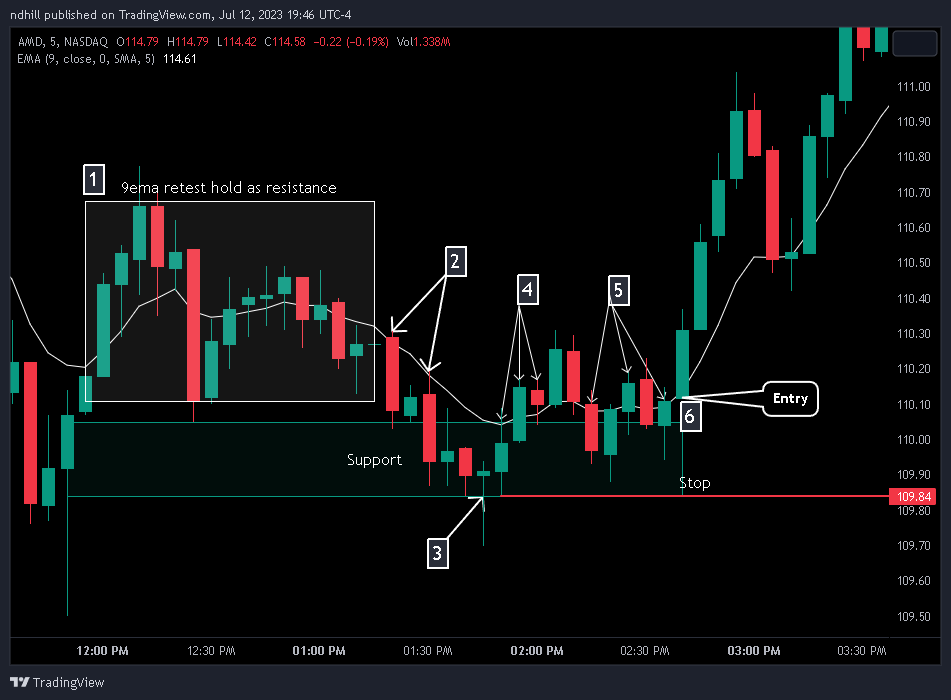 When exiting the position, look for a test and fail of the 9ema, after forming a resistance zone above. Determining the correct exit depends on a number of factors including, news, market conditions, volume, and overall volatility.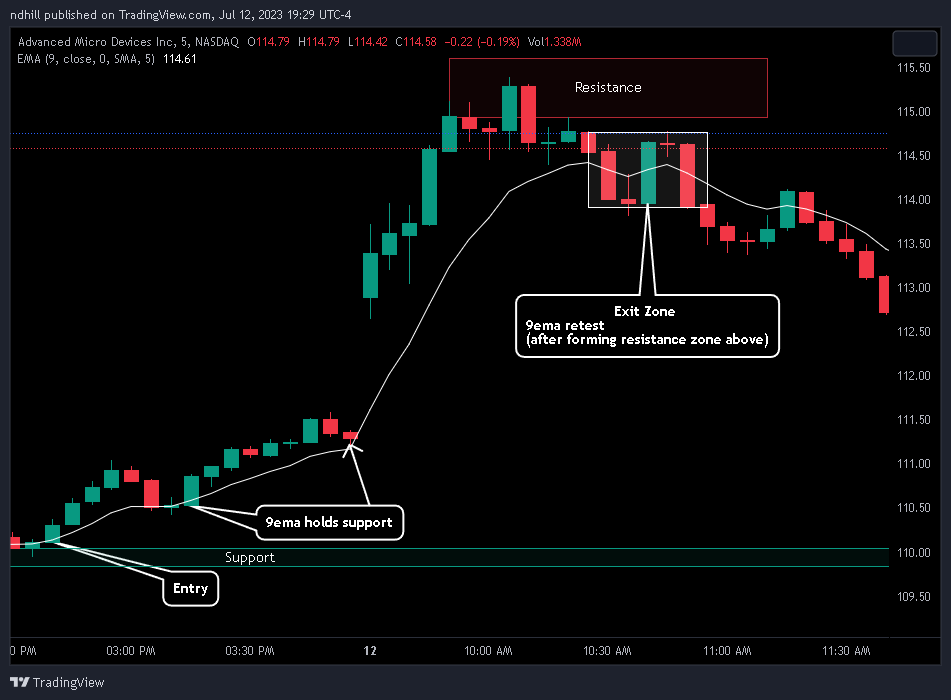 Example 2 - MSFT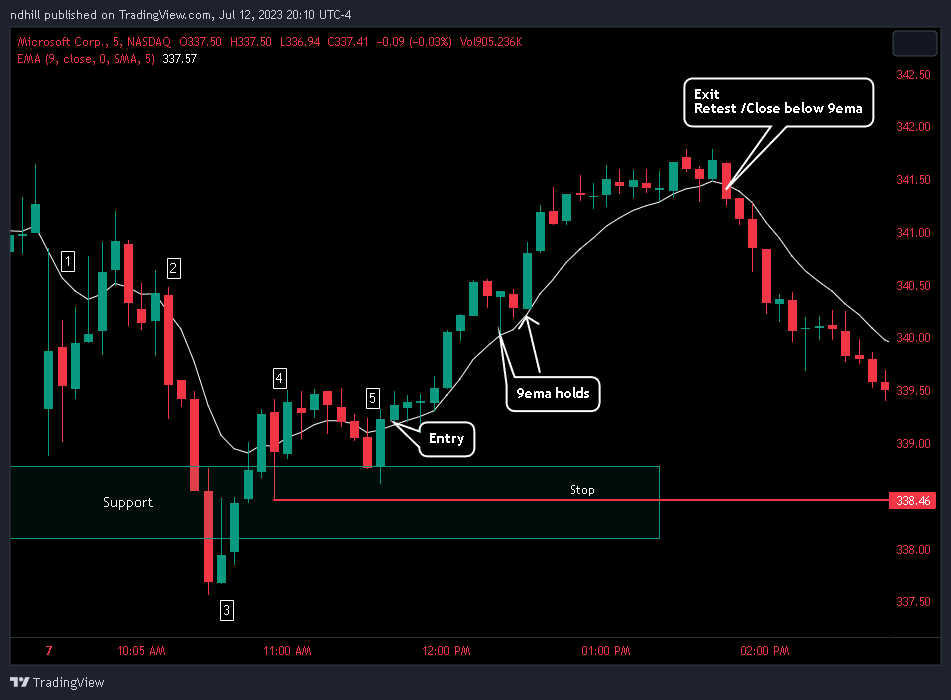 Example 3 - TSLA